Here, in honor of Mother's Day, I am writing a "letter" to my mom.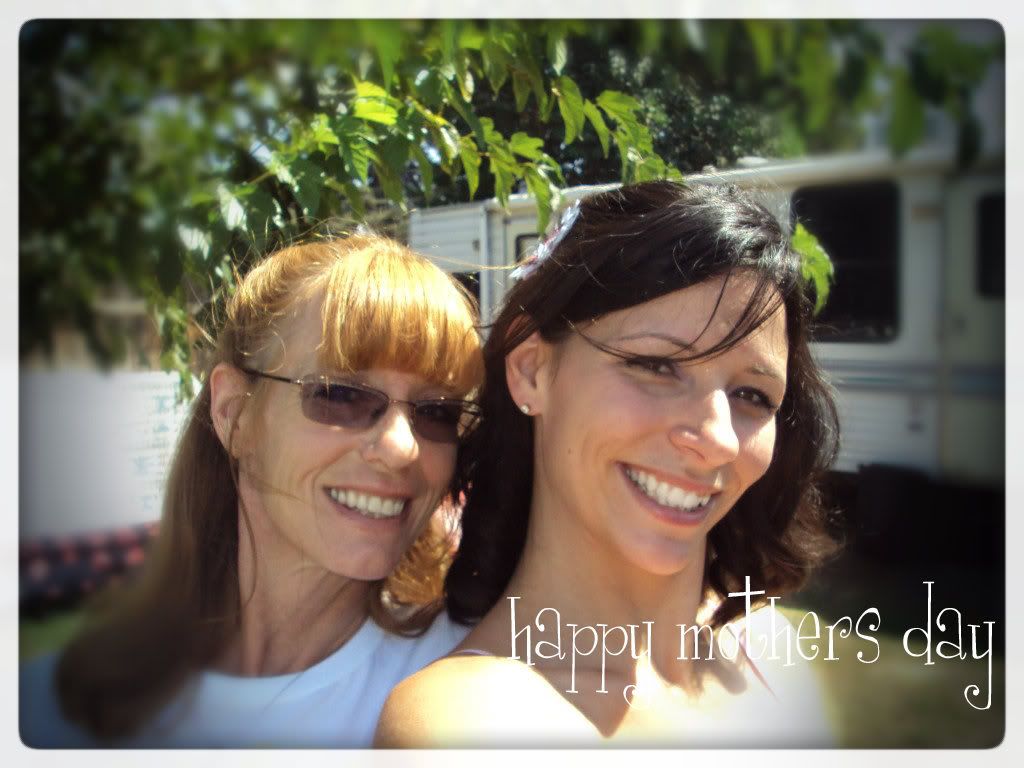 I've been thinking all week of what I would put into this letter. Why is it so hard for me to write a letter that I'm fairly certain you'll never read? I have so much to say, yet nothing to say at all.
I guess I'll start by saying that I'm so, so grateful that you are here for me to say 'something or nothing' to. Only a year ago... we didn't know what the future would hold. We were scared.We were uncertain. But here we are now, and you are strong, and you are healthy. Your body is free of disease. Your head is fuzzy with the new hair that is growing back. You are thinking about getting your "Survivor" tattoo soon. I think that's awesome.
I know we don't talk every day. I know that I'm the only one of your children that doesn't call you or stop by every day. I'm sorry... I know that must be hard for you. But I know that you understand (I hope that you do). My own children keep me so busy. And it doesn't mean that I love you any less.
You and I have had our struggles. We have had huge blown up fights over trivial matters. (Thank God that hasn't happened in a long time!!) But when the going get's tough... we're their for each other. You have leaned on me during two major and upsetting life events. I have leaned on you during two different major and upsetting life events. When it comes to the important stuff, we understand one another. After all, I came from within you.
There are so many things I love about you.
I love that when I was little, I didn't want to eat store bought cookies, because I knew that my mommy made cookies that were
so much
better.
I love that, to this day, if someone strokes my hair or rubs my back, I become instantly relaxed to the point of falling asleep. That's how you would get me to sleep when I was little.
I love that you passed on your love of thriftiness to me.
I love how much you read to me and my sisters when we were young. Now I love to read.
I love that when my boys spent the night with you last summer, you set up a tent and camped with them in the backyard.
I love that you come to almost all of the baseball games for the boys. Even the early, too hot, or too cold ones. They have an awesome cheerleader!
I love that you buy cards for me sometimes for no reason at all. Or that you buy just the right card for a specific reason.
I love that you believe in me.
I love that when I make something, I can count on you to love it and show enthusiasm.
I love that you showed me how to love being a mom.
I love that you are my mom.
I am so glad that you are here. I'm so thankful for the thirty Mother's Day's you've been here. I'm so glad that we're going to have more.
"I Love You the Whole World & Fifty Bucks"
"I Wuv You More Than AnyFing Eeeeelllllllsssssseeeeee!!"
Love Always,
Your First Baby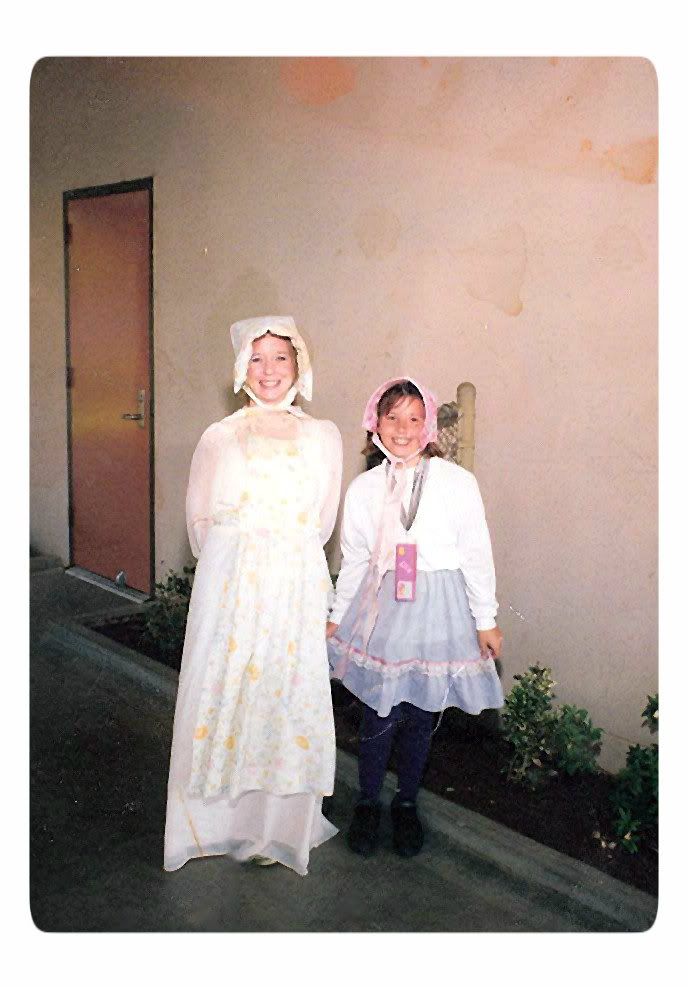 I also love that you stayed up all night making these dorky (and wonderful!!) costumes for the Oregon Trail day at my school. And then we were the only ones that dressed up! One of my favorite memories! THANK YOU!
(I'm linking this up with
Angie In The Thick Of It's Mother's Day Link Party
!!! Come on over and Party with Us!)